This page lists all Level 6's shops, when the player reaches Level 6, the following shops will be unlocked.
The average price range of shops are 6,100 to 6,500

, the construction time range of shops are 55 ~ 60 minutes (55 minutes ~ 1 hour).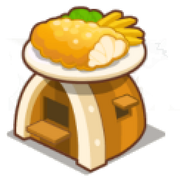 This shop need to take 60 minutes to build and cost 6,100

.
After building this shop, the new investment will be unlocked.
| | Build/Upgrade | Usage Fee | Charm | Max | Image |
| --- | --- | --- | --- | --- | --- |
| 1 | 6,100 | 4 | 2 | 190 | |
| 2 | 6,400 | +2 | +1 | 210 | |
| 3 | 6,930 | +4 | +2 | 255 | |
| 4 | 7,280 | +2 | +2 | 285 | |
| 5 | 7,870 | +4 | +2 | 345 | |
| 6 | | | | | |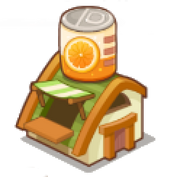 This shop need to take 55 minutes to build and cost 6,500

| | Build/Upgrade | Usage Fee | Charm | Max | Image |
| --- | --- | --- | --- | --- | --- |
| 1 | 6,500 | 4 | 2 | 190 | |
| 2 | 6,830 | +2 | +1 | 210 | |
| 3 | 7,380 | +4 | +2 | 255 | |
| 4 | 7,750 | +2 | +2 | 285 | |
| 5 | 8,370 | +4 | +2 | 345 | |
| 6 | | | | | |